"Ryu no Hitomi" Products List
The "Ryu no Hitomi" is cultivated at the contracted firm that approved by headquarter. Their cultivation procedure is followed to the strictly regulated manuals in the unique Japanese climate, that clearly separated into the four seasons.
Distribution rice, "Ryu no Hitomi" has products of the "Certified Rice" that is passed to our severe standard, the "Organic JAS Rice" that grow under the organic fertilization determined by Japan government, and "Agricultural Chemicals Free Rice" as safety first.
"Ryu no Hitomi" Certified Rice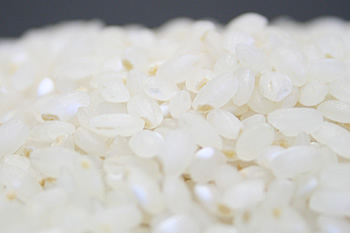 The "Ryu no Hitomi" is shipped only crop that passed our strict inspections that harvested by our contracted firms who comply to our cultivation manuals as our brand "Ryu no Hitomi".
Our inspection is held by Mr. Takashi Imai, who certified the Crop inspector, following to the inspection standard and select the quality, taste, size of grain, strictly.
Only the "Ryu no Hitomi" , that passed all three of Quality, Taste, and Size of Grain is shipped and distributed.
"Ryu no Hitomi" Organic JAS Rice
Organic JAS Rice is cultivated only used with organic fertilizer except any chemical contained fertilizer.
Going back, three years or more since seeding and planting, certified only passed to the strict standard that includes responsibilities of the record for the production through shipping, cultivate without agricultural chemicals and chemical fertilizer, do not use of DNA gene recombination,
Agricultural Chemicals Free Rice
During the seed rice until harvest, we do not use any chemical fertilizer for The "Ryu no Hitomi" with safety is our highest priority.
This is rare rice that cultivated with the hardness of removing weeds, less the amount of harvest because of unable to apply the enough amount of the manure, and the chemical fertilizer, We are keeping certificate of the passed agricultural chemical inspection as proof of non-use of chemicals.
1kg - 10kg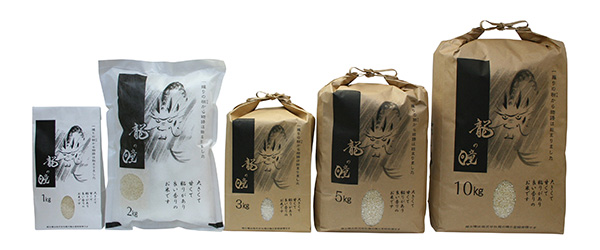 The "Ryu no Hitomi" sold with packet of 1kg, 2kg, 3kg, 5kg and 10kg, total 5 types of packages. You can order that met to your consumption. We will polish rice once we received orders, to feel the taste of the "Ryu no Hitomi", please enjoy early.
(C) Ryunohitomi Co. Ltd. All right reserved.